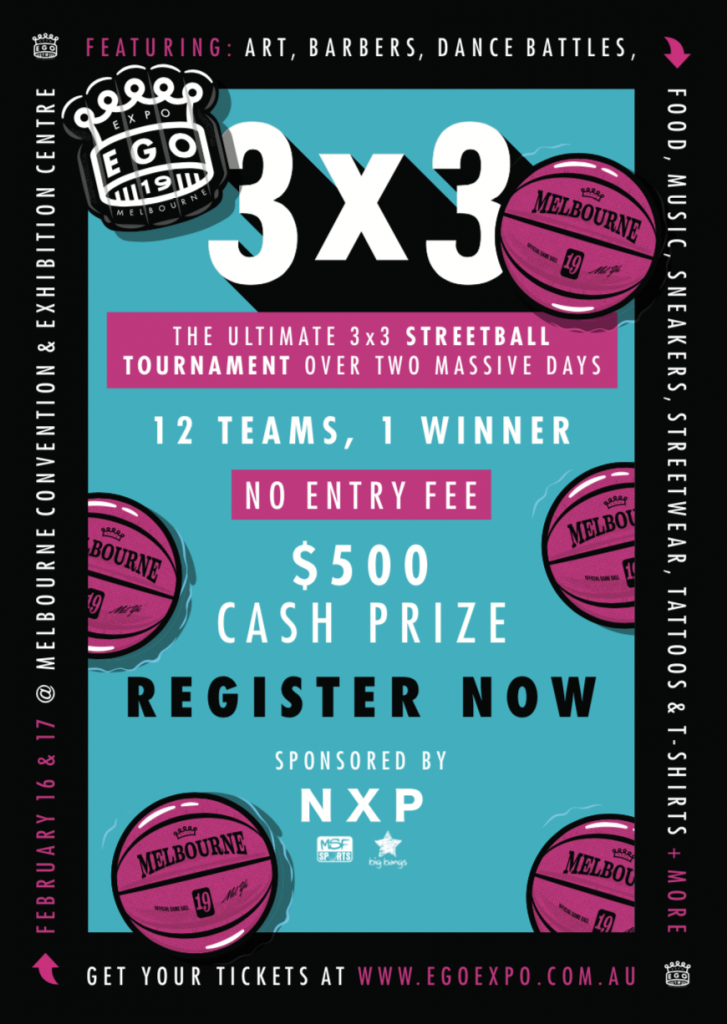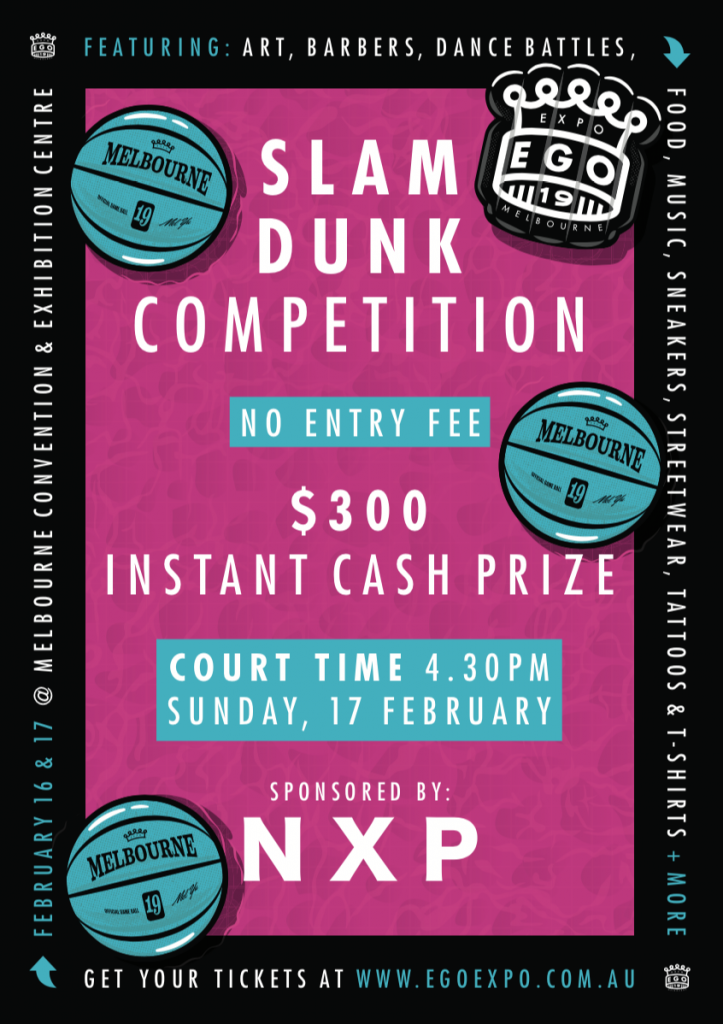 Ego Expo 3×3 IS BACK at Australia's biggest streetwear and lifestyle expo.
Proudly sponsored by Nena and Pasadena.
Supported by MSF Sports and Big Bang Ballers.
TOURNEY RULES:
– 4 x Players per team
– Open Comp
– 18+ only
– Players require photo ID at sign-in on day 1
– First 12 Teams only
– Knockout rounds
– First to 15 minutes or 15 pts, win by 2
– 2's and 1's
– Size 7 Ball
– Winner's Ball
REGISTERED TEAMS RECEIVE FREE ENTRY TO EGO EXPO 2019
Champs receive $500 CASH.
Sign up your team NOW >>> www.bigbangballers.org/ego3x3
—————-
Ego Expo Dunk Comp
4.30PM SUNDAY 17 FEB
NO SIGN UP REQUIRED.
Bring your biggest windmills and eastbays for a chance to win $300 CASH on Day 2 of EGO EXPO 2019!
—————-
ALSO AT EGO3x3:
– Kids camp with Helping Hoops
– Advanced Offensive Tactics with Elevate Basketball
– Dance Battles and Performances from World Supremacy Battlegrounds and MAS Presents
– Performances by Australia's Got Talent Finalist Genesis Beatboxer + more
– Dance Showcases from Sydney's infamous Delinquents and Melbourne West's Raw & Rugged Dance Crews
– Break performance by Javid Jay and the Bandits
—————-
DUNK COMP PARTICIPANTS DO NOT REQUIRE PRIOR SIGNUP OR A TEAM
Contact us by filling out the form below.